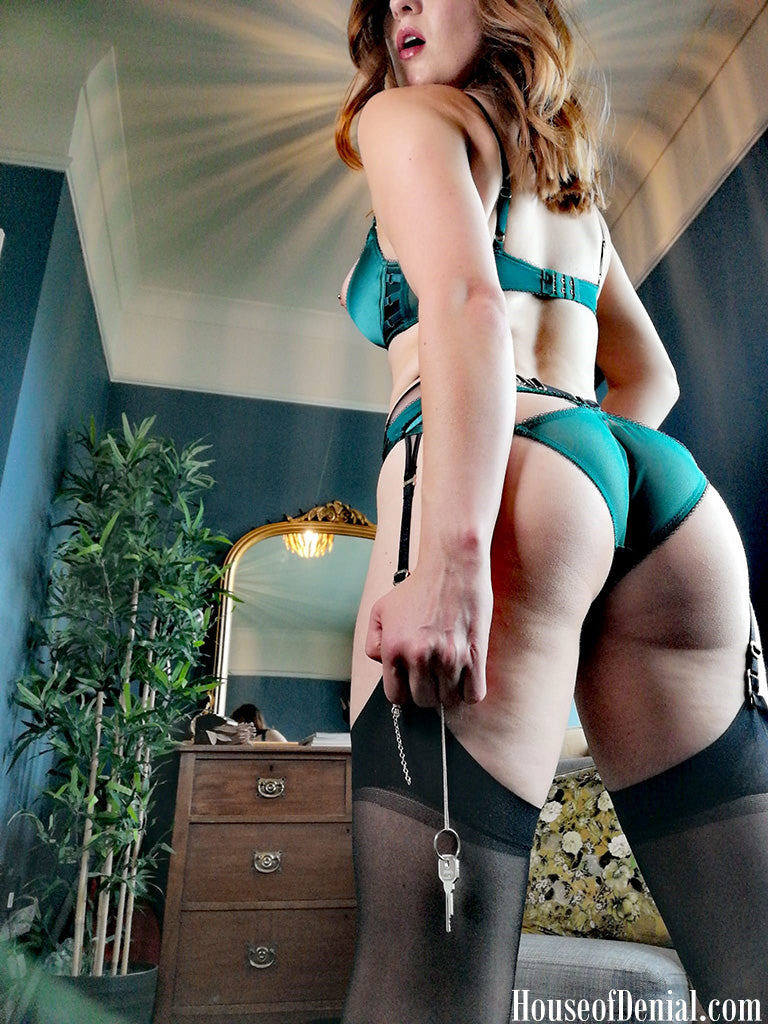 Locktober has been thoroughly enjoyable thus far as a keyholder and I'm delighted to share that I've got some wonderful subs devoted to me and the challenges I've set this month. For those of you living under a rock and wondering what #Locktober is all about - you can find out more by visiting our Locktober page.
For each of my chastity slaves I have been setting weekly tasks which I've monitored and rewarded them for accordingly. Week one started off nice and gently with a points based system. I've currently got a selection of submissives who range from locktober being their first venture into wearing a chastity device, through to seasoned chastity slaves, who have been enjoying the world of restraint for many years.
The intention for week one was to get everyone motivated by making the challenge(s) accessible and to introduce them to my style of keyholding. While complete chastity is the ultimate goal for locktober, health and safety along with servitude are equally important to me, so I offered a range of rewards based on the amount of points each slave was able to accumulate.
Rewards started at a minimum of 20 points, earning them a few photos of my feet. That level of effort barely deserved rewarding, but I was clearly feeling generous. As the points increased so did the benefits. Harder working subs earned themselves personalised audio clips praising and encouraging them, some even made it all the way to not one, but several long, sensual, tantalizing films. Tease and denial is a favourite kink of mine and there's nothing quite like well behaved chastity subjects to unleash my inner sex godess.
I simply love getting all dressed up, taunting my slaves with my sensuality, talking them through all the ways I'm freely able to give and receive pleasure in any way, and with anyone that I desire whilst they have no such autonomy. A reminder that their genitals are mine now and supplying a list of tasks they must complete if they ever desire to be released.
Week one was a lot of fun, but still just the beginning of their journey. I received daily proof of their restraint and commitment to me and dangling keys from my necklace provided such a  wonderful power trip as I went about my day to day life.
Week two is where the real tasks began…
What tasks have you set or been set so far? Is being locked all you desired and more? I'd love to hear about your #Locktober adventures! Share with us using the comment section below or on social media @HouseofDenial and @Mistress_Thorne.