Cellmate Chastity Cages
The Cellmate chastity cage is the latest innovation in chastity technology. With previous chastity devices the cage is locked with a padlock or internal sliding lock and key. Instead, the Cellmate is (un)locked via a phone app available on iOS and Android from anywhere in the world.
This app controlled chastity device can be self locked or you can hand over complete control to your keyholder. Simply sign up for a free account, create a unique user ID, pair the device with your phone via bluetooth then send your keyholder permission to link your accounts. Put the device on and push the locking pin into the cage. From that point on your keyholder is the only person who can unlock you, which can be done from anywhere and at anytime.
The cage section is made from strong waterproof polycarbonate and the rings are made from lightweight zinc alloy. The cages are available in regular or long sizes and both kits include 2 different ring sizes; 47mm and 51mm, so you can experiment to find the one which is most comfortable for you.
Here at House of Denial we're very excited by this new technology and hope that you all find the app controlled system as beneficial as we do, particularly if your keyholder lives miles away or even in a different country.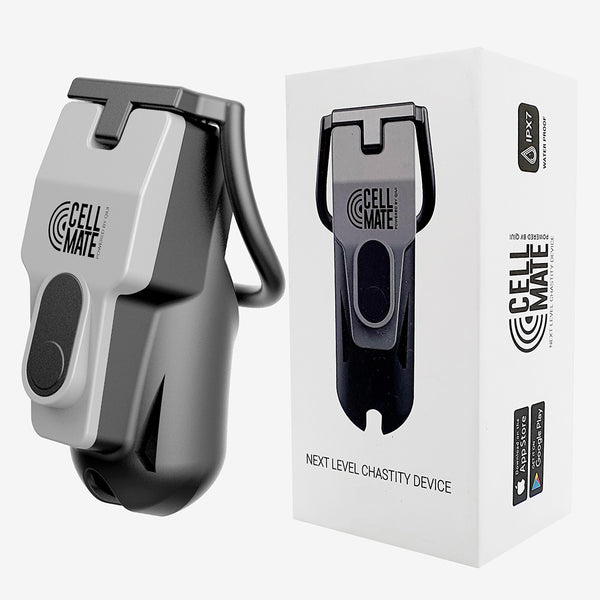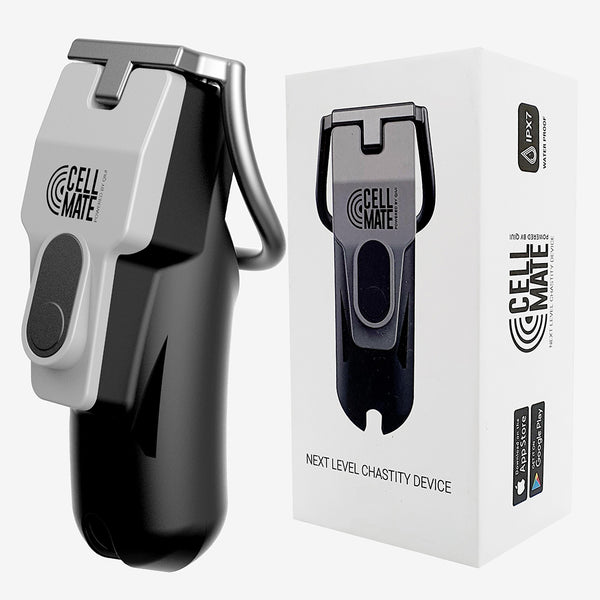 We've been in touch with Qiui, the manufacturer, after hearing feedback from some Cellmate chastity cage wearers that had an issue with water leaking into the hidden battery compartment. This caused the device to fail. This was a one off batch and the issue was quickly identified and rectified. All of our stock is new and this issue doesn't exist with them.
You can download the Cellmate app on the Apple app store and the Google play store or it can be downloaded through each store directly on your phone.
All of our Cell mate stock is held and dispatched from our UK warehouse.